Above, we have nine individual Instagram posts; below, we have nine Instagram accounts showing a 3x3 grid of thumbnails with one image missing. It's clear that we need to match these up.
It's also clear (hopefully) that these are the Instagram accounts of fictional movie characters. As teams identify them, they might notice that the characters all have nine-letter names.
Arranged in the order of the nine individual posts, the characters are:
ALAN GRANT
JAMES BOND
JAY GATSBY
ANN DARROW
DAVY JONES
ARDETH BAY
TESS OCEAN
TONY STARK
LARA CROFT
What next? There are numbers that appear when you hover over certain thumbnails in the Instagram accounts. And while the lower list is in alphabetical order by name (which provides confirmation), the top set is not -- which should suggest reordering the accounts (with their 3x3 grids) according to the top set, yielding a 9x9 grid.
Numbers and a 9x9 grid should suggest a sudoku. Here's the solved one, with the missing images highlighted: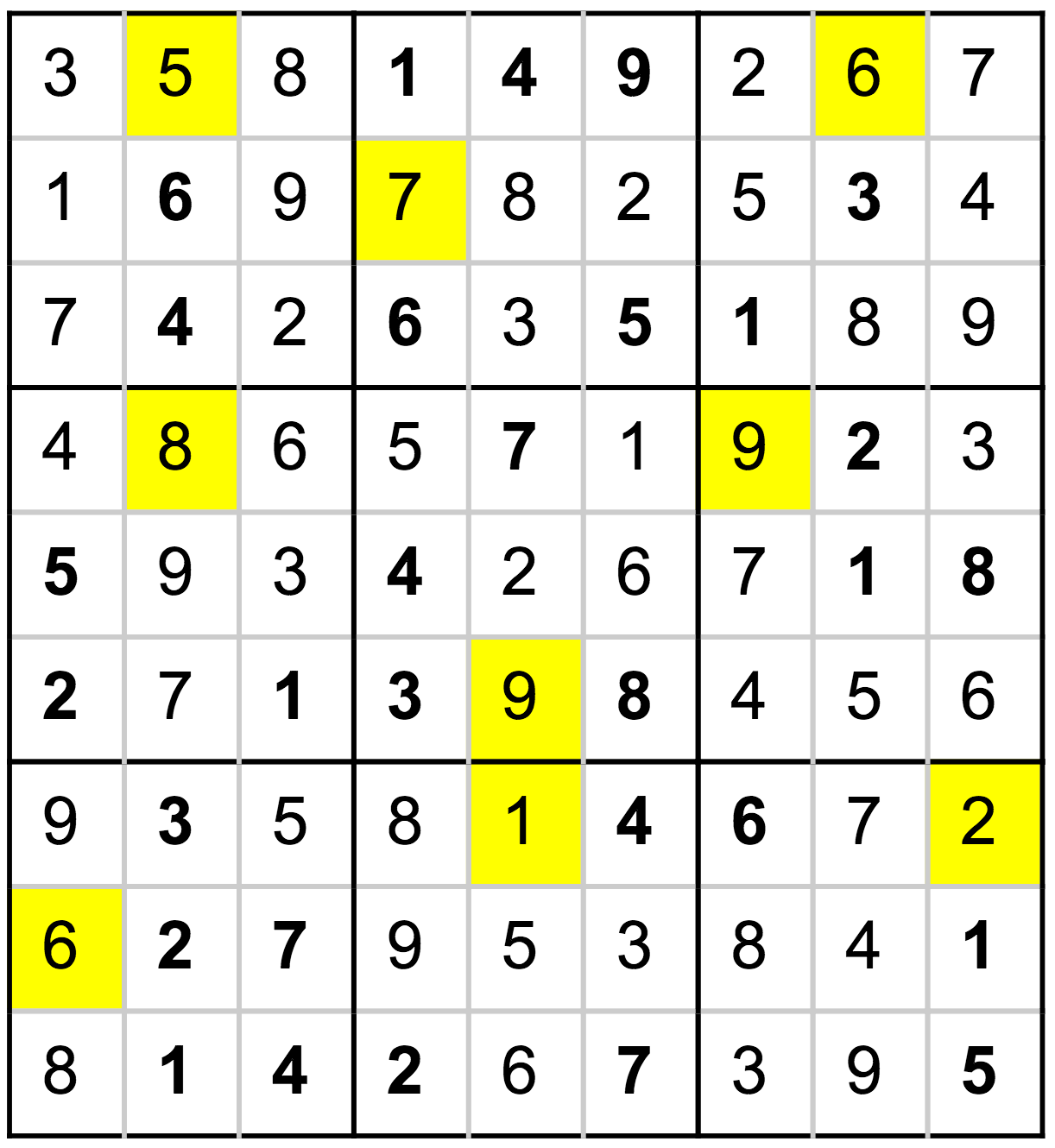 With nine-letter-long names and one missing image from each Instagram account, teams might think to extract letters accordingly:
| Character | Number corresponding to missing image | Extracted letter |
| --- | --- | --- |
| ALAN GRANT | 5 | G |
| JAMES BOND | 7 | O |
| JAY GATSBY | 6 | T |
| ANN DARROW | 8 | O |
| DAVY JONES | 9 | S |
| ARDETH BAY | 9 | Y |
| TESS OCEAN | 6 | C |
| TONY STARK | 1 | T |
| LARA CROFT | 2 | A |
That yields the cluephrase GO TO SYCTA. Given that this has been an Instagram-themed puzzle, teams should try visiting the Instagram account @sycta.
The account looks like this: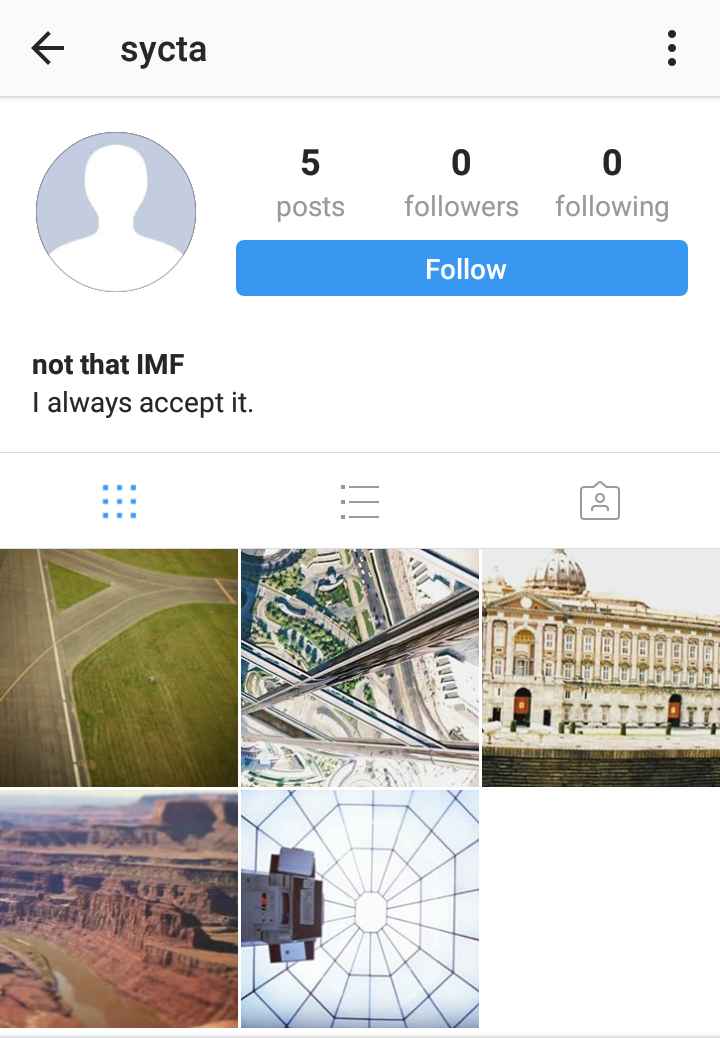 There are further clues in each picture's caption, enabling teams to work out that the character behind this account is ETHAN HUNT from the Mission: Impossible franchise, whose name is conveniently nine letters long.
Author's notes
One possible wrong route that teams might go down is identifying the movies rather than characters. To discourage this, I chose characters from movie franchises where possible, and used screenshots from several movies within each franchise. Regardless, one hopes that associating an Instagram account with the person behind it (rather than a movie) is an easy intuitive leap to make.
The @sycta account username and user description both refer to the Mission: Impossible catchphrase "Your mission, should you choose to accept it…".