The references to adventure and exploration in the flavourtext suggest the theme of the words hidden in each grid; the key is to realise that the words do not appear in straight lines (as in a regular wordsearch) but in paths. You can get a quick confirmation of this theory from the second grid, where the name "MARCO POLO" appears clearly at the bottom. You should then attempt to locate the explorers in the other grids. You can speed up the process if you recall the thematic phrase "X marks the spot" and realise that the single X in each grid marks the start of each explorer word path. This is, however, not critical to solving the puzzle.
| Grid No | Hidden Explorer Name | Letter spelt by word path |
| --- | --- | --- |
| 1 | VASCO DA GAMA | C |
| 2 | MARCO POLO | L |
| 3 | FRANCIS DRAKE | E |
| 4 | AMERIGO VESPUCCI | A |
| 5 | CHRISTOPHER COLUMBUS | R |
| 6 | JAMES COOK | U |
| 7 | HENRY HUDSON | S |
The word paths spell the message CLEAR US, which does not seem useful at the moment. In fact, the flavourtext suggests the same, telling you to first determine the "lands (which) remain unexplored". Given that the explorers have left a trail in each grid, one might infer that the unexplored lands here refer to parts of the grid which the word paths do not pass through.
The final grid is divided into seven pieces, so a logical assumption is that we will be drawing one piece from each of the previous grids. There is a unique solution where one "unexplored" piece is drawn from each of the seven grids, as shown below.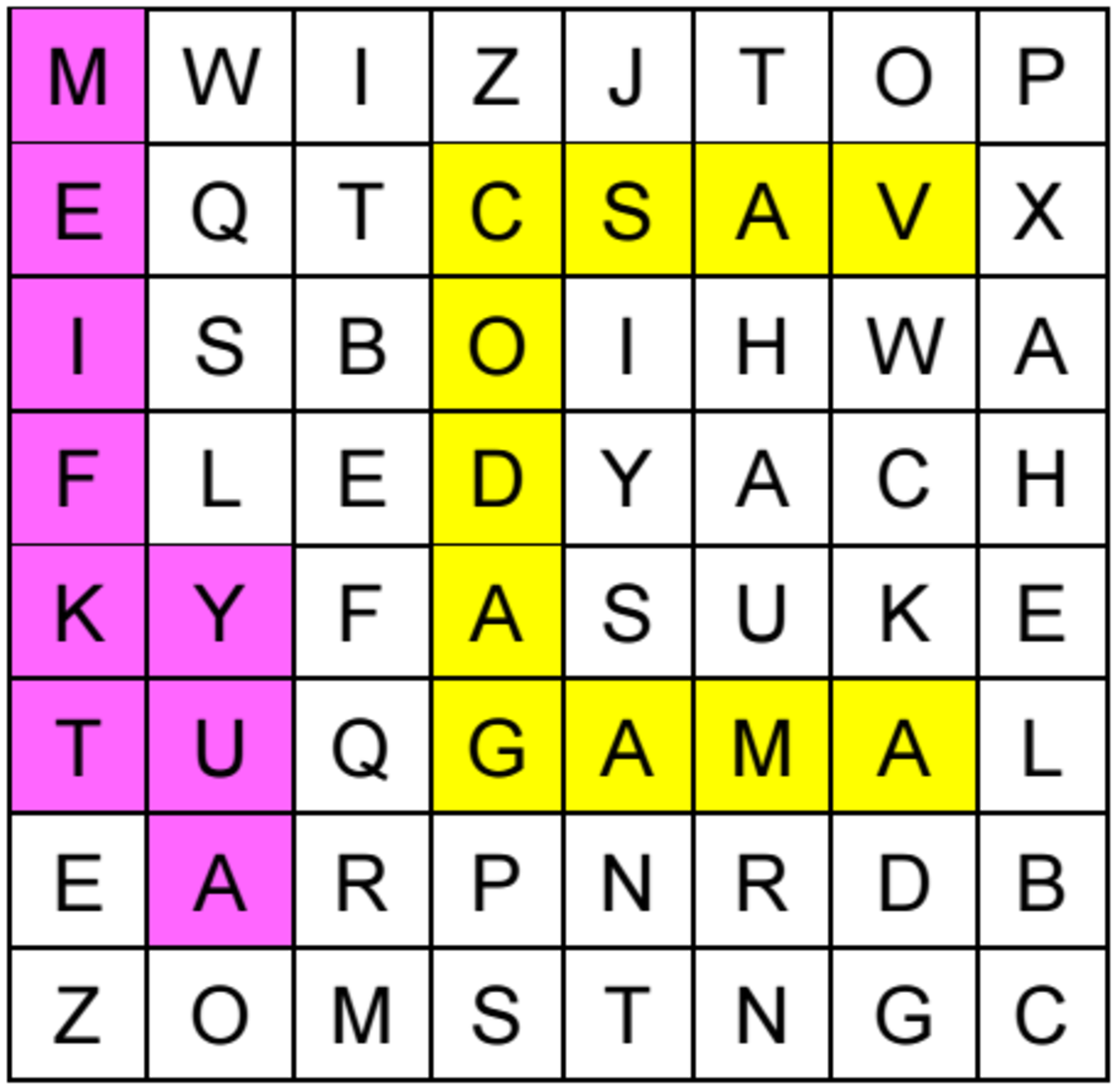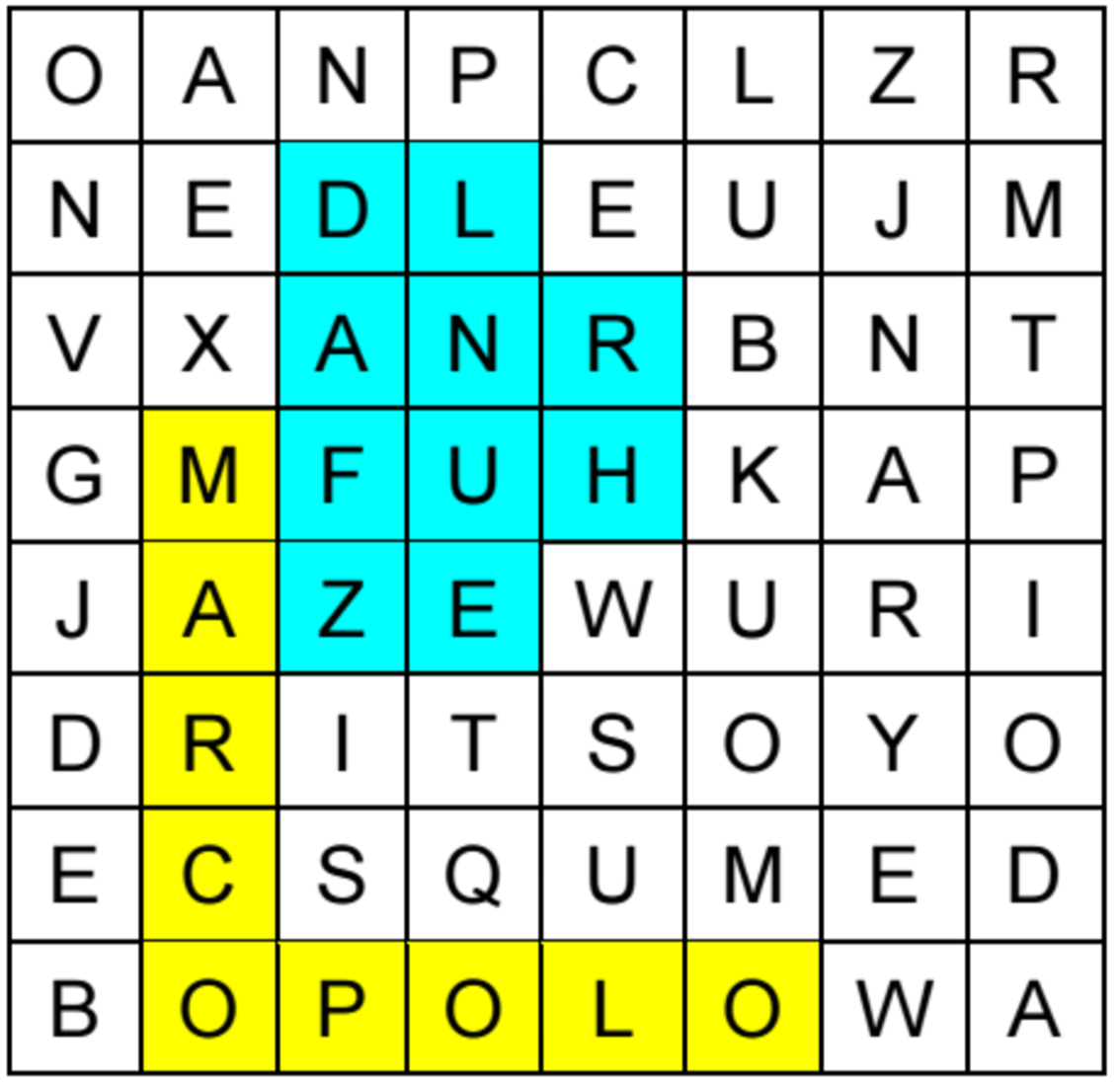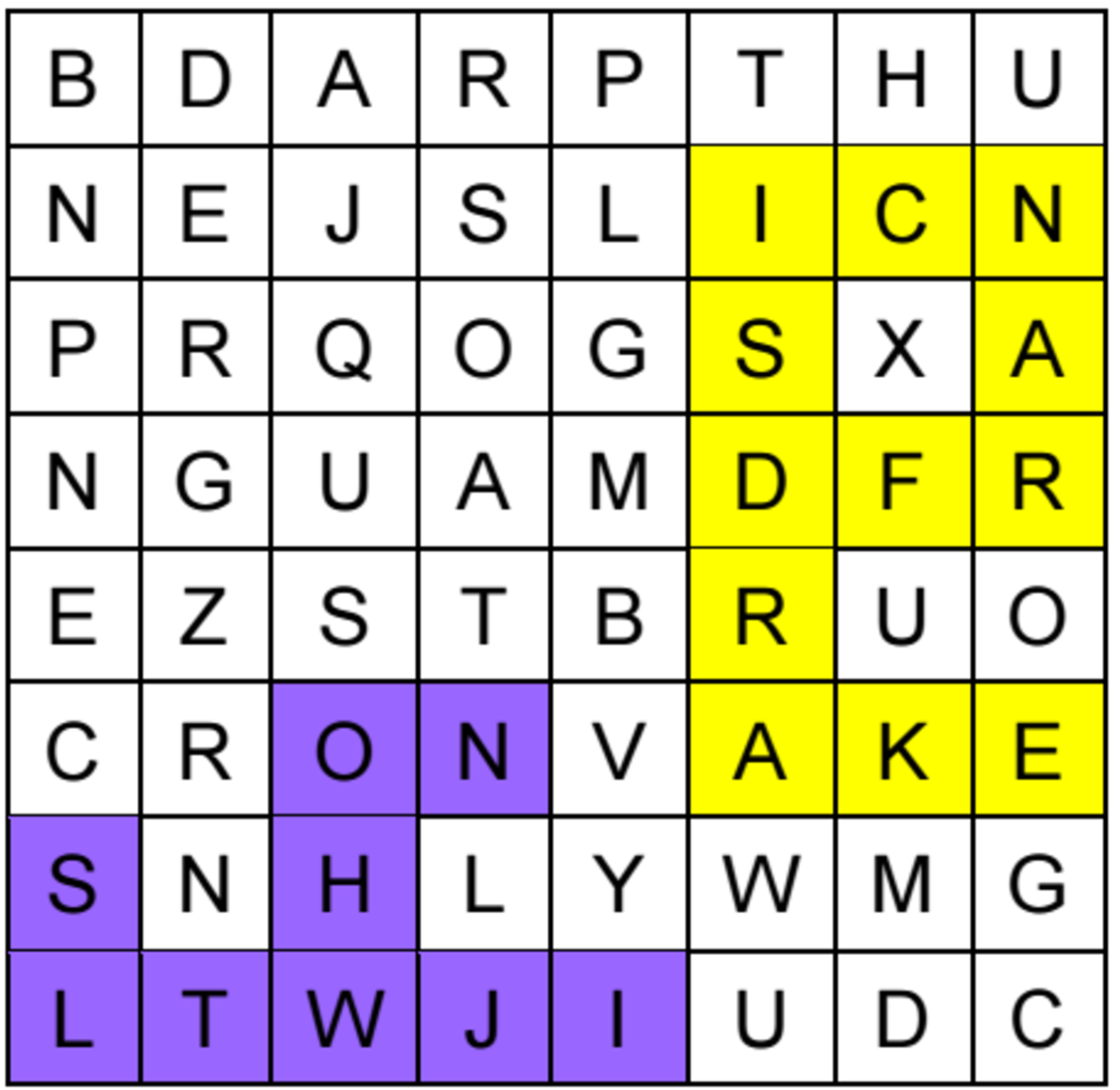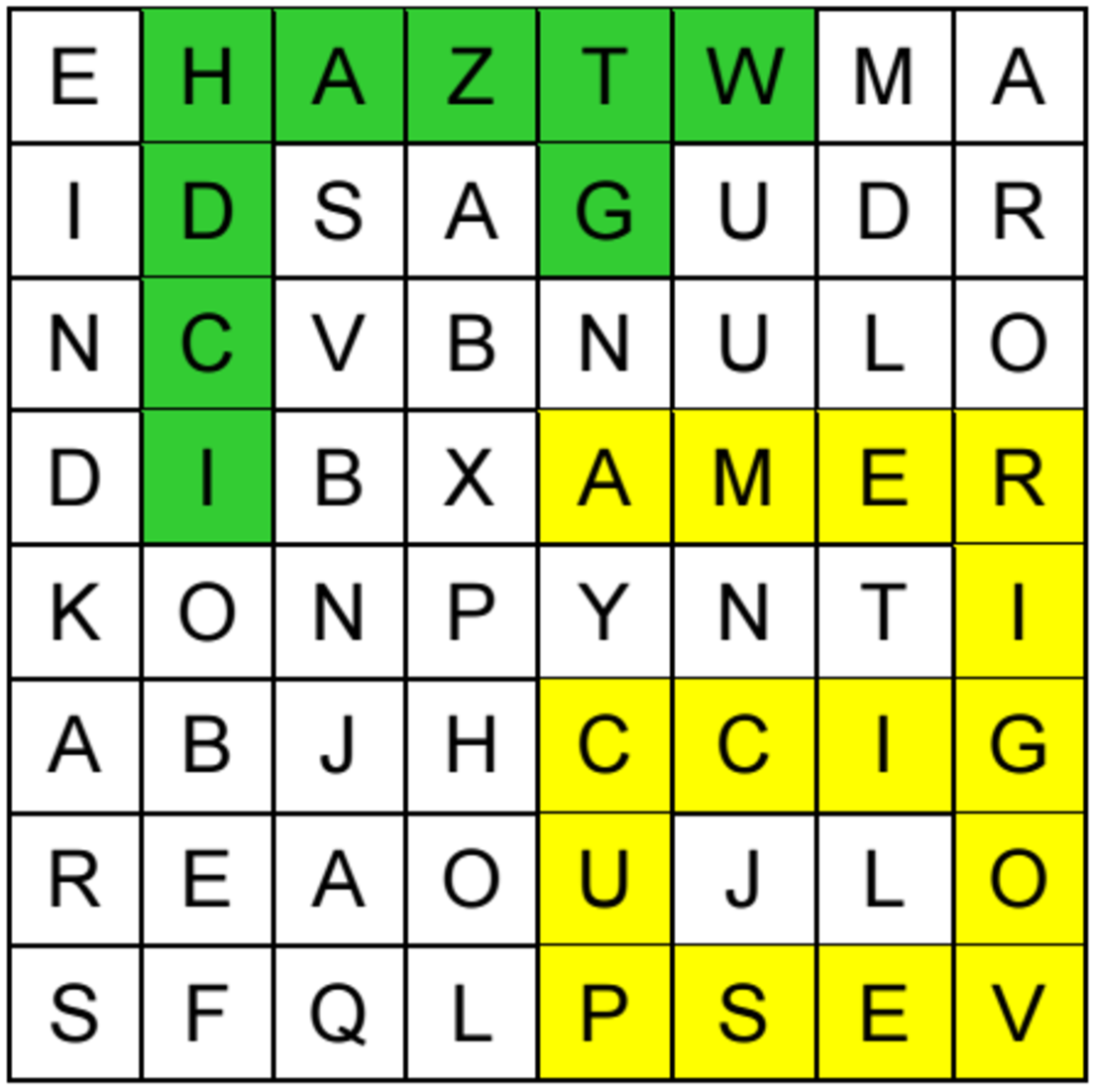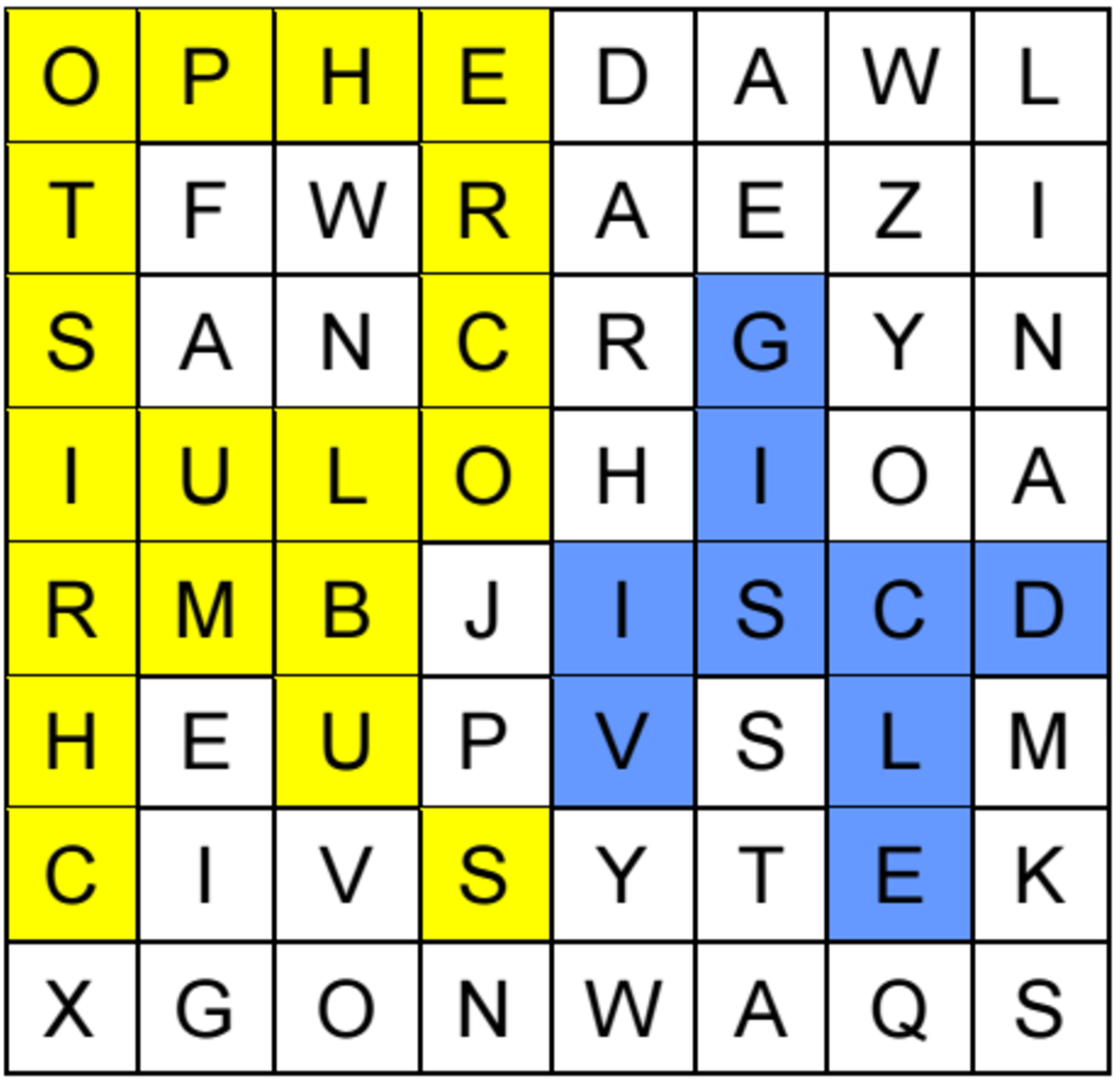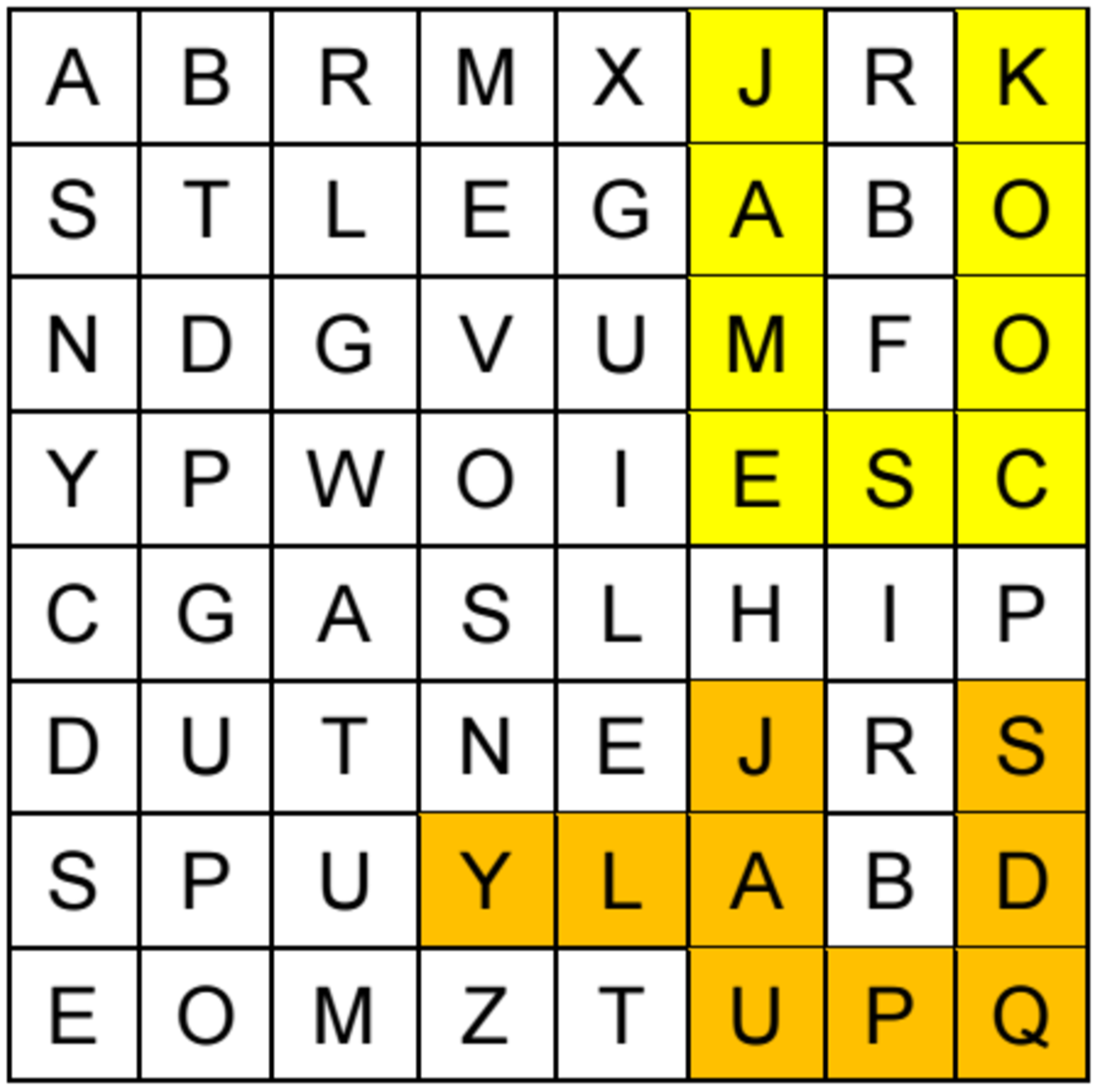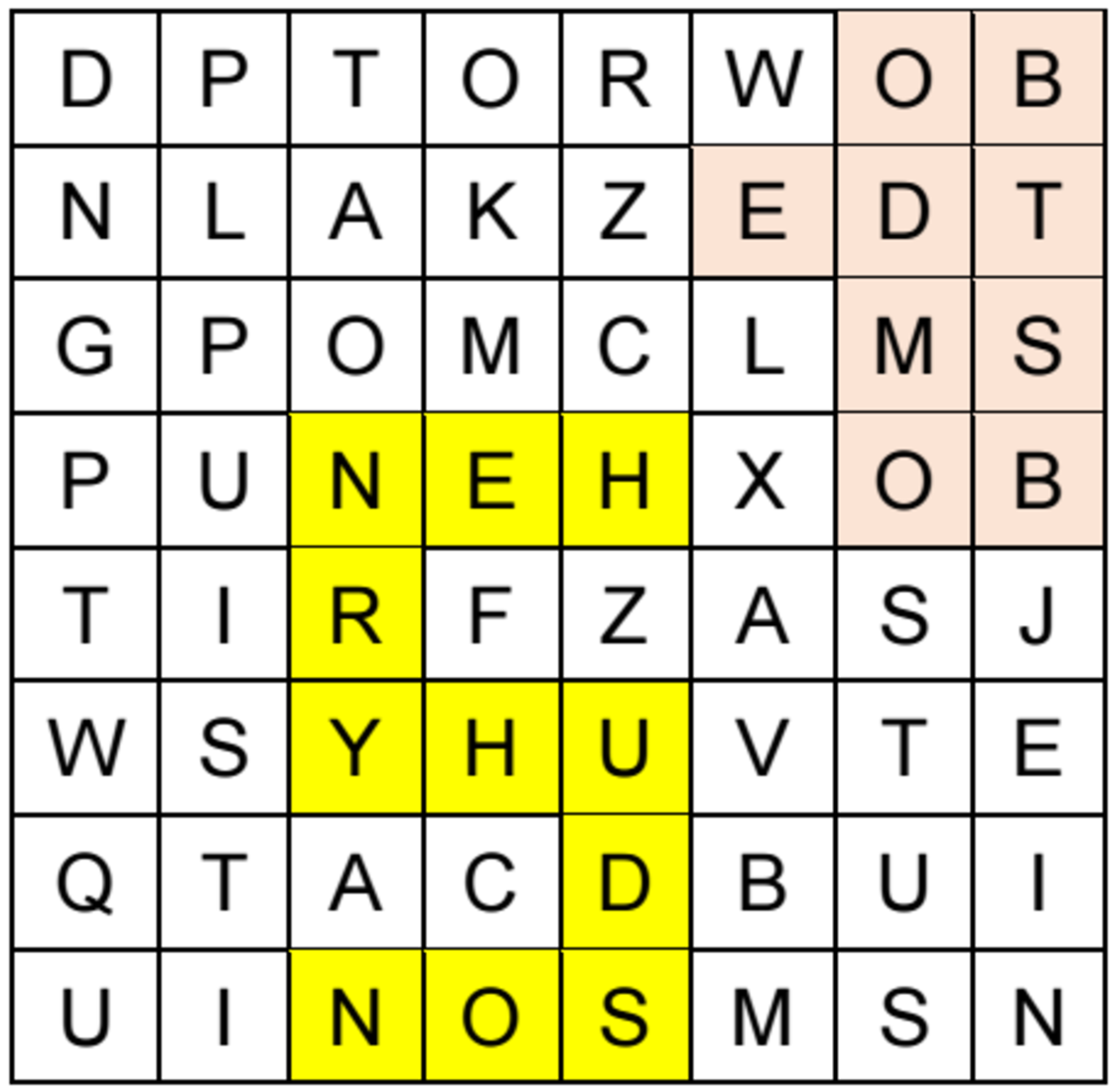 Put these pieces together in the final grid, as shown below.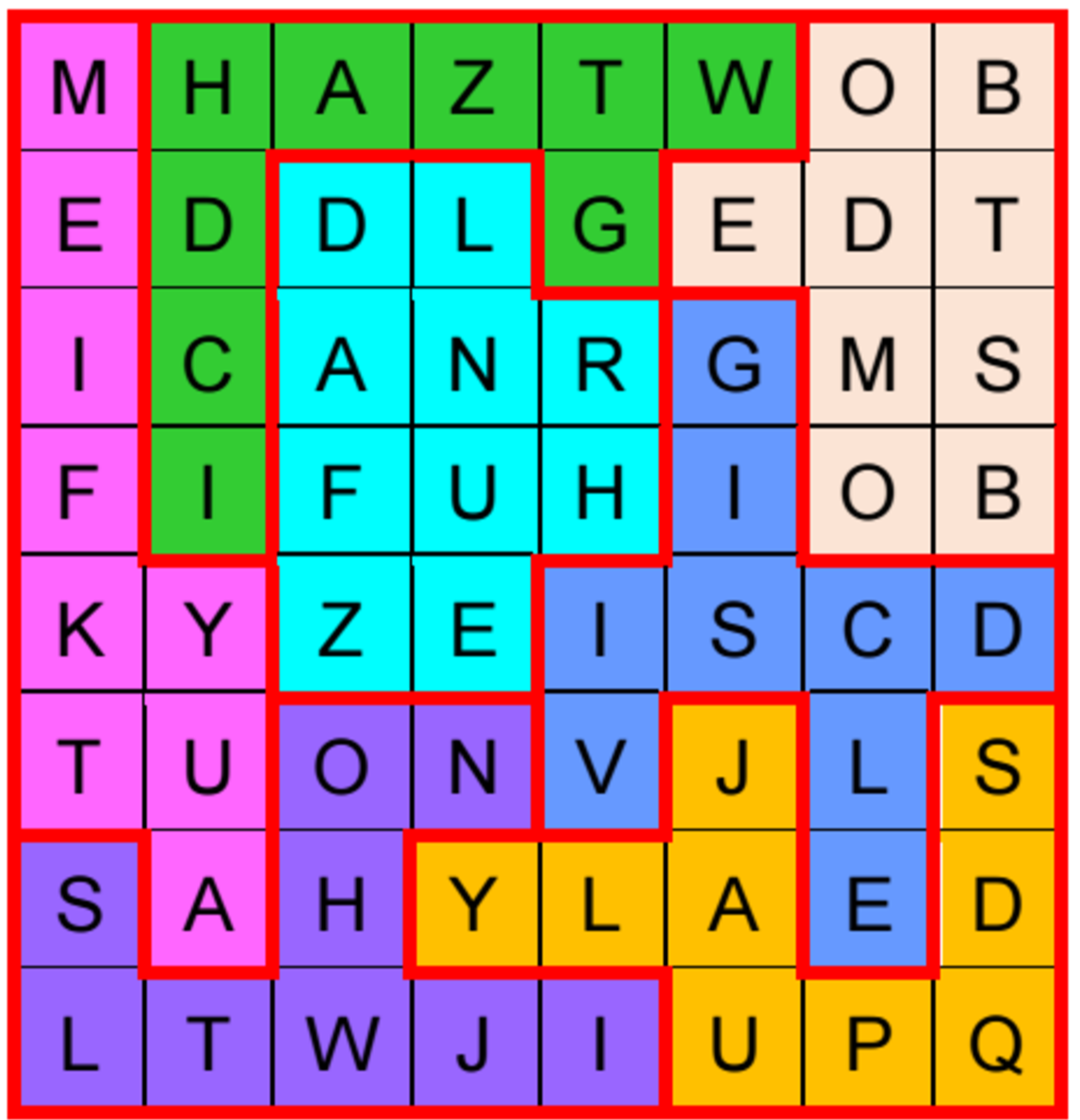 The final step is to make use of the earlier message, "CLEAR US", and clear these word paths from the final grid. The letters that remain spell the answer TODD CARMICHAEL, who is a famous adventure traveller.